Iyabo Ojo lambasts troll, his mum over comment on actress' daughter's new Benz
The mother of a social media troll got more than she bargained for when her son thought it wise to take a jab at Nollywood actress, Iyawo Ojo as he referred to the actress and her daughter, Priscilla as "olosho".
Iyabo Ojo had taken to her age to share stunning photos of her daughter, Priscilla over the latter's acquisition of her first car – an exotic Mercedes Benz GLE and shared how proud she is of her daughter's success.
Her post reads,
💃💃💃 It's every parents joy to see your kids grow and succeed in life, indeed I'm blessed 🙏
.
@its.priscy congratulations on your new whip, you work so hard and you deserve all the best life has to offer, keep winning 👏 more to come my win 🏆 🖤
While most of her followers and colleagues trooped to the comment section to congratulate the actress and her daughter, one troll in particular decided to demean the both of them by referring to them as "Olosho" meaning "prostitutes".
While the troll's comment is one amongst a myriad of other comments of people questioning how her daughter was able to acquire an exotic ride, his was singled out by the actress and her response to him was a quite brutal one that even got his mother hit.
The actress who'd possibly seen a photo of the troll's mother gave a ruthless response where she seconded the troll to a goat.
See their exchange below, (courtesy of IB9ja)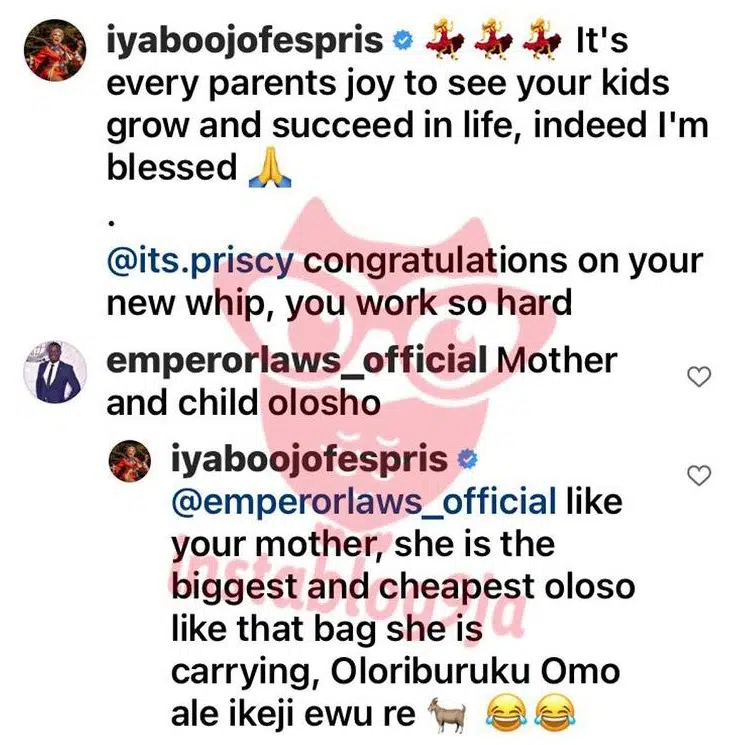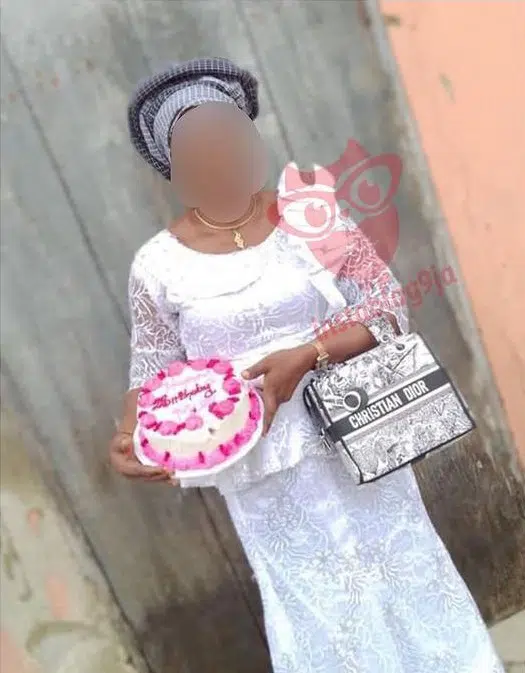 Black Sherif's 'Soja' makes an appearance on Billboard Afrobeats Chart
Black Sherif's latest banger 'SOJA' of his upcoming album 'The Villain I never Was 'has made its debut on Billboard Afrobeats Charts just a few days after its release.
Blacko, on Friday, September 22, 2022, blessed his fans and listeners with a great tune titled 'SOJA'. The song is one of the tracks on his upcoming Album.
Ayra Starr: Before fame, I took my family to shows to act as my fans
Ayra Starr, the fast-rising Nigerian singer, has recounted how she dealt with song unpopularity at concerts as a budding artiste.
The music star spoke about her career growth in a Twitter post on Tuesday.
In the tweet, Starr said as of early last year, she used to take her friends and family members to concerts to sing along with her — in situations where the audiences do not know the song.
"Early last year I used to take my friends and family to concerts and performances just in case no one knew my music, they would help me scream my songs and ginger the audience," she wrote.
Meek Mill Opens Up On His Fight With Davido
The American rapper is pushing for a tour in Africa, and Davido might be instrumental in that.
American heavyweight rapper, Robert Rihmeek Williams, popularly known as Meek Mill, has opened up on his past feud with Nigerian Afrobeats star, Davido.
The duo, who released a collaboration titled "Fans Mi" back in 2015, have not really been seen together or collaborated on another song since, and Meek Mill has made it known that they indeed had issues.
The award-winning Philadelphia rapper recently reignited his wish to have a tour in Africa after he called upon African promoters to make it happen. Not relenting on that cause, on Wednesday the 5th of October, via his twitter page, he also reached out to Davido to make the Africa tour work.
Meek also spoke about the past beef he had with the DMW singer, making it known that there were plans for him to come to Africa earlier but both parties were "mad at each other". He
Im@getting a lot of calls from Africa!!! Let's make it work Davido was suppose to been make it happen we was mad at eachother a lil bit around that time lol
Im@getting a lot of calls from Africa!!! Let's make it work Davido was suppose to been make it happen we was mad at eachother a lil bit around that time lol— MeekMill (@MeekMill) October 5, 2022