Simi Announces The Release Date Of Her Upcoming Album
Talented vocalist Simi has announced the release date of her new album.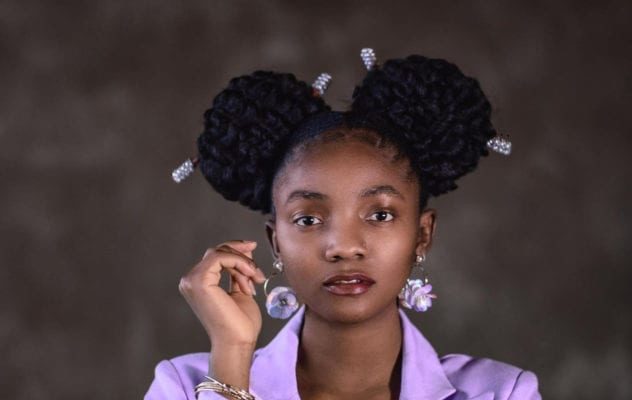 Singer and songwriter Simisola Bolatito Ogunleye who is professionally known as Simi has announced that she would be releasing an album titled "To Be Honest" in 2022.
The singer took to her social media platform today, Tuesday, May 3, 2022, to make the official announcement that 'To Be Honest' would be released on the 3rd Of June 2022.
This would be her fifth studio album following the success of her last album 'Omo Charlie Champagne, Vol. 1'  which was released in 2019.
Her most recent body of work is her EP 'Restless II' which was released in 2020. The woman singer is set to take center stage again and people are super excited about this.
The singer shared the news on her social media platform with the hand written message that read:
Hey You,

I've been trying to tell you a story for close to three years, I've been desperate to tell you something. Something to help me show you the thoughts I'm thinking… the feelings I'm feeling. I started to start, but then I got pregnant and said "not yet."

Then my child was in my arms. In the arms of a woman whose love was so great, that it swallowed her whole and left her unsteady. It confused me, but for some reason, for a season, I became less sure – of the stories I wanted to tell. Of the way I wanted to tell them. I craved clarity. So again, I said "not yet."

Moths passed, and I believed the moment had come. i was certain it was the time and that the stars had finally alligned. "Eureka," I thought.

But when I listened, alone and in the dark I didn't feel right. It felt too much like my story was tainted by too many second and third party opinions. Opinions and ideas I usually cherish and lean on – but not for this story. Just me, so again, I said "not yet."

I paused my impatience, listened to only the voices in my head, trusted in only the instincts I was born with. Now, when I listen in the dark, or in all the places the sun likes to shine, alone or with everybody else , it feels right. Eureka!

On the 3rd of June I will share this story with you finally. #ToBeHonest.
Niniola Set To Collaborate With Diddy After Years Of DMing Him
Dreams come true indeed and has for Niniola as she actualises a long-standing dream to work with Diddy years after DMing him.
Nigerian vocalist and the Queen of Afrobeats, Niniola, has secured a collaboration with American musician and mogul, Did.
A story of divine providence and destiny, the two had connected over a video call with an excited Diddy telling Niniola how he wanted them to approach the collaboration saying; "I want you to do it all and send it to me one time when you feel like I've given this song my all cause it's our song. This is what you manifested a long time ago"
Then Diddy had shared how he got the collaboration with Niniola. He said; "I was looking for somebody to be on the Afrobeats remix and Spinalk told me about her. I go to message her then I see that you sent me a message… 2018 saying I want to work with you one day but I'm calling her saying I want to work with her."
So far, there are no details on what particular Diddy song Niniola is set to submit a verse on but the media mogul had in June this year, put out a 16-track project– Bad Boy Celebrates Diddy: The Artist, featuring diverse talents from Keyshia Cole, R Kelly, Mario Winans, the late Notorious B.I.G and other famous acts. In addition to this, Diddy had put out a single, Go On with Bryson Tiller. As a result, the collaboration which Diddy mentioned was an Afrobeats remix, could be any of these songs.
BBNaija's Erica thanks Laycon for supporting her music career as she releases debut single
Nollywood actress and BBNaija Star, Erica Nlewedim has formally kicked off her music career with a debut single.
The Reality star released her first song titled 'Soft Life' in the early hours of Friday 30th of September.
Her debut single generated massive buzz and got hundreds of retweets after she posted the streaming link on her Twitter page.
Interestingly, her colleague and Big Brother Naija winner, Laycon showed some support by retweeting the promotion post and she acknowledged him.
In response, Erica sent him a special shout out in a post where she referred to the rapper as 'hun' and thanked him for retweeting her which by extension means he supports her decision to go into music.
The BBNaija star tagged him and simply wrote; "thanks for the retweet hun! @itsLaycon".
Nigerian-born wild child, Anjel, debut single, Timeline, makes rock chart (Listen here)
The multi-talented artiste and Nigerian-born wild child, Angel Tolani, whose stage name is Anjel, has found a place on The Kerang! Chart with her debut single, Timeline.
The Kerang! Chart is one of the widely recognised weekly charts that curate top 20 leading rock music in the world, which it drops every Friday.
Anjel was formerly a lead singer with the South Haven band, a Copenhagen rock band and she had since decided to team up with Jonas Haagensen of the award winning heavy metal band, Aphyxion, when she finally reached a decision to go solo.
According to information available to Freelanews, Anjel is fired up to present her brand new anthemic pop-punk project to the world, which has started paying off as she climbs steadily on the weekly chart.
A Willow Smith, Aretha Franklin and Machine Gun Kelly rolled into one, Anjel stands out with the application of her soulful sound to the energetic pop-punk genre and a music that knows no bounds.
With Timeline, Anjel seems to be knocking the door to international recognition.
Listen to Timeline below