Bobrisky's former PA, Oye Kyme, leaks boss intention against Dikeh
The feud between estranged best friends, Tonto Dikeh and Bobrisky, appears to be far from over.
The pair, who are frequently at odds on social media, have launched a new feud after Bobrisky expressed her support for Kemi Olunloyo amid Tonto's clash with the journalist.
Bobrisky had via his Instagram page on Monday, May 23 declared that he was taking over Kemi Olunloyo's fight with Tonto Dikeh and dared the mother of one to come for him.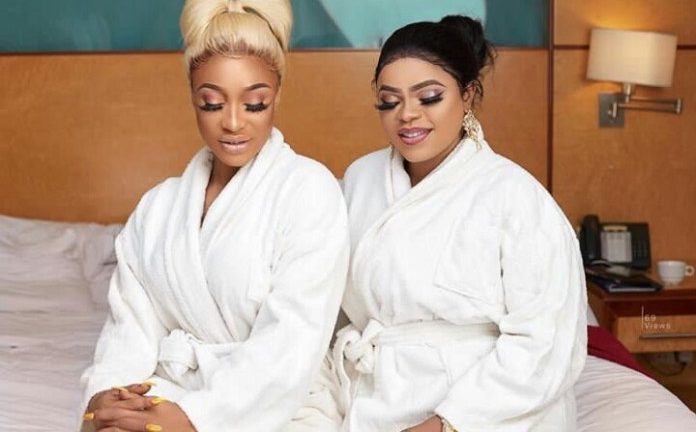 Bobrisky further claimed that Tonto's ex-husband, Olakunle Churchill, escaped a big bullet. According to him, while Churchill has moved on and is now happy, Tonto is still on social media 'dragging different men.'
Well, amid the ongoing drama, Bobrisky's former PA, Oye Kyme, has taken to her Insta-stories to share what she believes is the genesis of this new clash.
According to Oye, Bobrisky vowed to destroy Tonto by allegedly lying that she is a drug addict after she blocked him on Instagram in February 2022.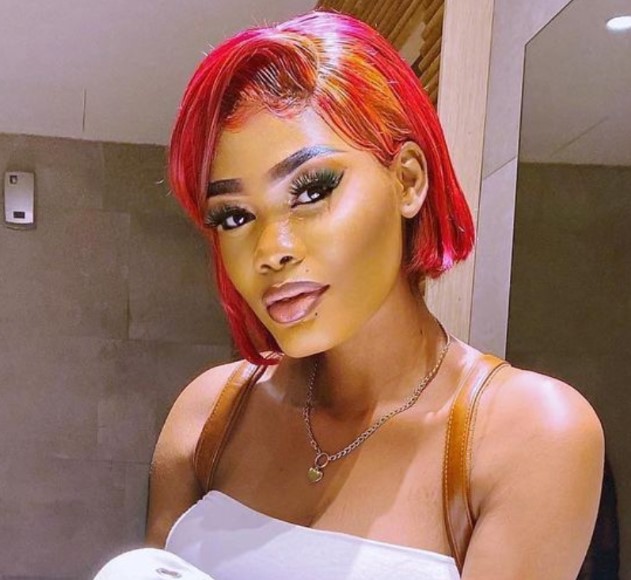 "Bob anger started since the day Tonto blocked him on Instagram on the 22 of February. That blocking really pain him that he called 12 people in one hour just to tell them that Tonto block him. So since that day he promised to destroy Tonto by every way", she said in part.
Read full post below,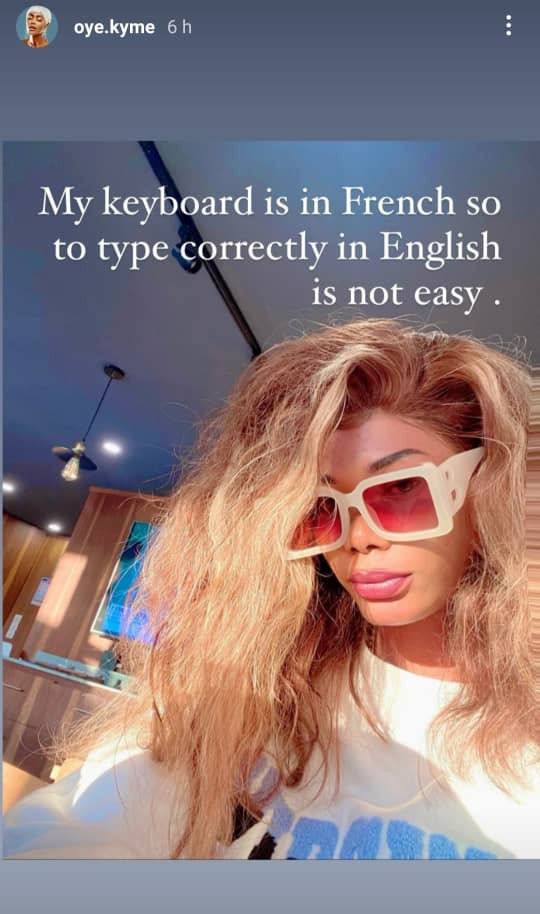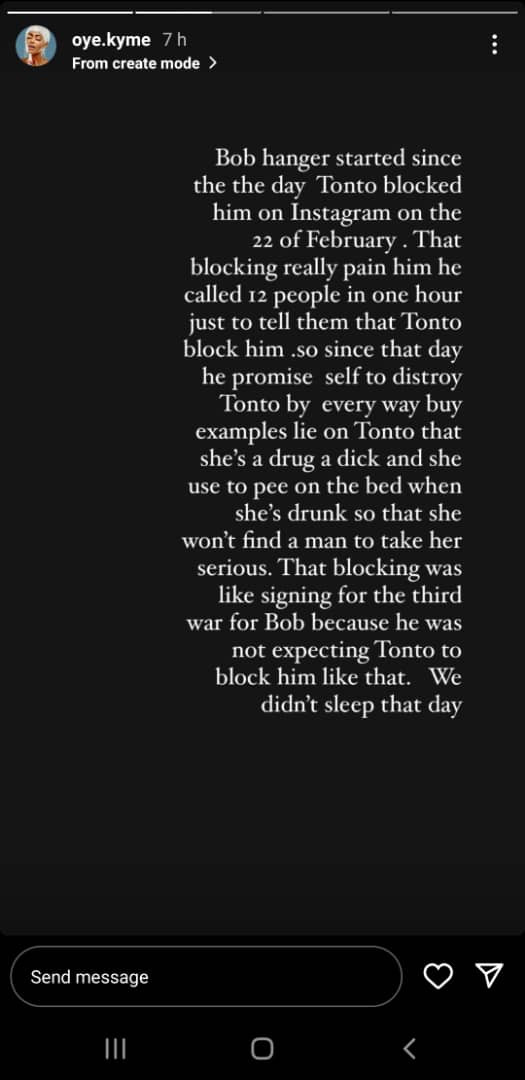 Iyabo Ojo doubles her daughter's bride price as she outshines Nollywood stars at a recent event.
Iyabo Ojo has doubled her daughter, Priscilla Ojo's bride price following her outfit to Netflix exclusive dinner.
The movie star's second child who she shares with her ex-husband, is fast becoming a force to be reckoned with in the Fashion industry.
The influencer's eye-catching and glamorous outfits at events have become a trending topic on social media and have fast made her the cynosure of all eyes.
Despite not being an actress or belonging to the movie industry, Priscilla always scores an invite to celebrity-packed events because of her high taste in fashion.
In celebration of Nigerian filmmakers, streaming service, Netflix hosted a Grand exclusive dinner on Sunday night, August 14th.
The event which was tagged 'Lights, Camera and Naija" had several Nollywood stars in attendance, with the theme of the night being flamboyantly and glamorously Nigerian.
Iyabo Ojo's daughter who had scored an invite to the exclusive event had outshined Nollywood stars with her outfit which oozed glamour and royalty in a white dress.
Taking to her Instagram page to reshare some of her photos from the event, Iyabo Ojo announced that her daughter's bride price had gone up for the third time.
Hailing her for her fashion sense, she noted how the Apple doesn't fall from the tree.
"Bride price gone up…
Fashion extra ordinary @its.priscy it can only be one priscy. Love you scatter. Na me born you.
Actress Rita Dominic gives savage response to fan who asked for her body count.
Popular Nollywood actress, Rita Dominic-Anosike, has dished out a savage response to a inquisitive fan who asked for her body count.
Body count is basically the number of persons one has been sexually intimate with. The fan, who was curious to know the 48-year-old thespian's body count, took to Twitter to pose the question at her.
"What's your body count?", the fan asked.
Rita Dominic gives
Surprisingly, Rita, who recently got married to the love of her life Fidelis Anosike, spotted the comment and chose to respond, instead of ignoring the disrespectful question.
Nollywood Actress Iyabo Oko Laid To Rest
In a somber event that brought together friends, family, and colleagues from the Nigerian film industry, veteran Nollywood actress Sidikat Odukanwi, fondly known as Iyabo Oko, was laid to rest on a poignant day in Ife, Osun state.
The beloved actress, who had graced screens with her exceptional talent, passed away on June 28 at the age of 61, following a protracted battle with an undisclosed ailment.
Iyabo Oko's journey in the entertainment world began decades ago, and she quickly rose to prominence with her remarkable acting prowess.
Her ability to portray diverse characters with depth and authenticity endeared her to both audiences and fellow actors.
She became an integral part of the Nollywood landscape, leaving an indelible mark on the industry.
Her passing sent shockwaves through the entertainment community, with fans and colleagues expressing their grief and celebrating her legacy on social media platforms.
Tributes poured in, highlighting her dedication, kindness, and unwavering commitment to her craft.
The funeral ceremony was a mix of emotions, as attendees remembered the joyful moments shared with Iyabo Oko.
The event was a poignant reminder of the impact she had on countless lives and how her work contributed to the growth of Nollywood.