Astronomers detect radio 'heartbeat' billions of light-years from Earth
Astronomers have detected a strange and persistent radio signal from a far-off galaxy that appears to be flashing in a pattern similar to a heartbeat.
It has been classified as a fast radio burst (FRB) – an intensely strong burst of radio waves of unknown astrophysical origin that typically lasts for a few milliseconds at most.
But this new signal lasts for up to three seconds, which researchers say is about 1,000 times longer than the average FRB.
The team detected bursts of radio waves that repeat every 0.2 seconds within this window, in a clear periodic pattern.
Daniele Michilli, a postdoc at the Massachusetts Institute of Technology (MIT) Kavli Institute for Astrophysics and Space Research, said: "There are not many things in the universe that emit strictly periodic signals.
"Examples that we know of in our own galaxy are radio pulsars and magnetars, which rotate and produce a beamed emission similar to a lighthouse.
"And we think this new signal could be a magnetar or pulsar on steroids."
Called FRB 20191221A, the signal is currently the longest-lasting FRB, with the clearest periodic pattern, detected to date.
Its source lies in a distant galaxy, several billion light-years from Earth.
However, exactly what that source might be remains a mystery, though astronomers suspect the signal could emanate from either a radio pulsar or a magnetar.
These are both types of neutron stars – extremely dense, rapidly spinning collapsed cores of giant stars.
The team hopes to detect more periodic signals from this source, which could then be used as an astrophysical clock.
For instance, the frequency of the bursts, and how they change as the source moves away from Earth, could be used to measure the rate at which the universe is expanding.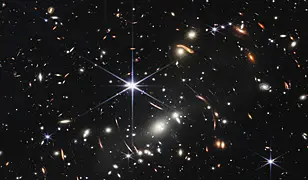 World
First James Webb Space Telescope image shows unive…
In December 2019, the Canadian Hydrogen Intensity Mapping Experiment (Chime) picked up a signal of a potential FRB, which immediately drew the attention of Mr Michilli, who was scanning the incoming data.
He said: "It was unusual. Not only was it very long, lasting about three seconds, but there were periodic peaks that were remarkably precise, emitting every fraction of a second – boom, boom, boom – like a heartbeat.
"This is the first time the signal itself is periodic."
The discovery reported in the journal Nature is authored by members of the Chime/FRB Collaboration, including MIT researchers.
Topics
Space,
MIT,
fast radio burst,
radio signal,
glaxy,
heartbeat,
FRB,
radio pulsar,
magnetar
Read More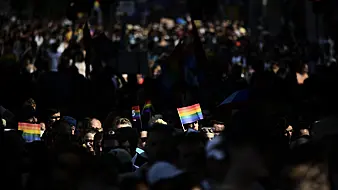 World
Hungary taken to EU's highest court over LGBT and media freedom laws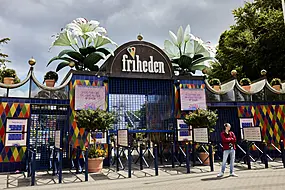 World
Danish rollercoaster to be scrapped after girl's death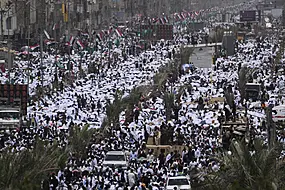 World
Tens of thousands attend prayers called by controversial Iraqi cleric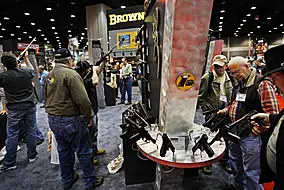 World
US House panel to consider assault weapons ban next week
Tribunal sacks Adeleke as Governor
The Osun State Governorship Election Petition Tribunal sitting in Osogbo has sacked Governor Ademola Adeleke as the duly elected governor of the state.
The tribunal in a split document of two to one is declared that the Independent National Electoral Commission, INEC, should withdraw the Certificate of Return issued to Adeleke and issued same to former Governor Adegboyega Oyetola.
The majority judgement which was read by the Chairman, Justice Tertse Kume said Oyetola scored the majority lawful votes of 314,931 against Adeleke's 290,266.The minority judgement is ongoing.
PANDEF hails Buhari over Arase's appointment as PSC Chairman
THE Pan-Niger Delta Forum, PANDEF, led by the South-South leader, Chief Edwin Clark has hailed President Muhammadu Buhari over the appointment of former Inspector-General of Police, IGP, Solomon Arase, retd as the Chairman of the Police Service Commission, PSC.
In a statement on Thursday by PANDEF National Publicity Secretary, Ken Robinson, it said that it was particularly happy and impressed that President Buhari in this instance, recognized and rewarded competence, patriotism, and love for the nation which are the virtues that the former Inspector-General of Police boldly upholds and bespeaks.
The statement read, "The Pan Niger Delta Forum, PANDEF, has commended President Muhammadu Buhari on the appointment of a former Inspector-General of Police, IGP, Dr Solomon Arase, as Chairman of the Police Service Commission (PSC).
"PANDEF said it is particularly impressed that Mr President, in this instance, recognized and rewarded competence, patriotism, and love for the nation: virtues which the former Inspector-General of Police boldly upholds and bespeaks.
"PANDEF also lauded the Nigerian Senate for its speedy confirmation of Solomon Arase's nomination as Chairman of PSC.
"Noting that the appointment of Solomon Arase is coming at a time when equipoise was needed in the nation's polity.
"PANDEF said, given the sterling career profile, and wealth of experience, of the former Inspector General of Police, and his commitment to National stability and peace, it is certain that his appointment will be immensely beneficial to the Nigeria Police Force, in particular, and the Country, in general.
My Govt Will Be For Youths And Women, Atiku Promises
The Peoples Democratic Party (PDP) presidential candidate made the promise on Thursday at the party's campaign rally in Abakaliki, Ebonyi State.
"We want our youth to be where we are. We are here to bring you up, our youths and our woman – we are your parents – we are bringing you up so that you can succeed us," Atiku said at the Ebonyi Township Stadium.
"We are not going to be there forever. We want you to succeed us. For you to succeed us, you must be responsible citizens. You must be hard-working youths, young men, and women. We all came from very poor backgrounds but we worked hard. If you work hard, you can be anything.
"So, our young men and women, I want to assure you that the next government of PDP is going to be a government for the youth and for the women – the men are few because you are in majority and we must recognize that and we must give you the opportunity so that you can also be able to be leaders of this country."