Why Having No Child at 31 Feels Both Good and Bad at The Same Time – Burna Boy
Damini Ebunoluwa Ogulu popularly known to the world as Burna Boy is a chart topping, commercially and critically successful Nigerian artiste. He is famous for releasing hits like Ye, Anybody, On the Low, Bank on It, and more. Right now, he is promoting his new album Love, Damini which houses his latest smash single Last Last.
Whilst promoting the album, Burna Boy sat down with Billboard to talk about music, life, performing, and more. Burna Boy had a lot to say about it all. Here are the main highlights from his conversation with Billboard.
**Before reading on, please make sure to like and follow my Facebook page (Jide Okonjo) so you don't miss out on any new and interesting lists, articles, and stories that I post every single day. I have a really fun page. If you like my page, you will have fun too. So what's stopping you? Like my page and let's have fun together!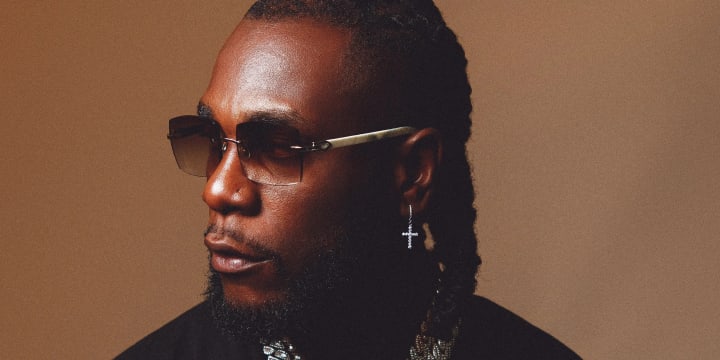 Speaking about why making music is more like therapy to him than it is business, Burna Boy said:
(Recording music is) more therapy than business — it's business second. You can only say that if you have money. I've got the money. It's not about that for me. It's about that for my mom and my sister, though. That's why we have arguments when it's time to release stuff, because I just want to do what I want to do. And sometimes what I want to do is not the best thing for business
Speaking about his love for performing and dream places to perform, Burna Boy said:
It's like I'm better at [performing] than making music. And that says a lot because I'm really good at making music. You see how with Christ, there's B.C. and A.D.? I feel like that's how it is for me with performing. There's going to be a 'Before Burna Came' and 'After Burna's Death' time period in the performing arts world. That's my legacy."

My dream venues, other than all the stadiums in the world, are unorthodox, like a theme park or a f–king train station. A concert in a big-ass train station, and there's no trains and the whole tracks are filled with people. I just want to do weird sh-t like that for my own pleasure
Speaking about his new album Love Damini, turning 31, and reflecting on life, Burna Boy said:
[Love, Damini], that's how I like to sign all my letters, because I didn't know the proper [signoff]. It's a bit personal [because] it's bringing you into my head on my birthday — when you turn 31 and ain't got no kids, everything is going good and bad at the same time. You reflect and then you get as lit as possible. Then you sleep and wake up and reflect again. I'm reflecting on everything — what I'm doing and what's happening where I'm from. Where I'm from is a part of where I'm going.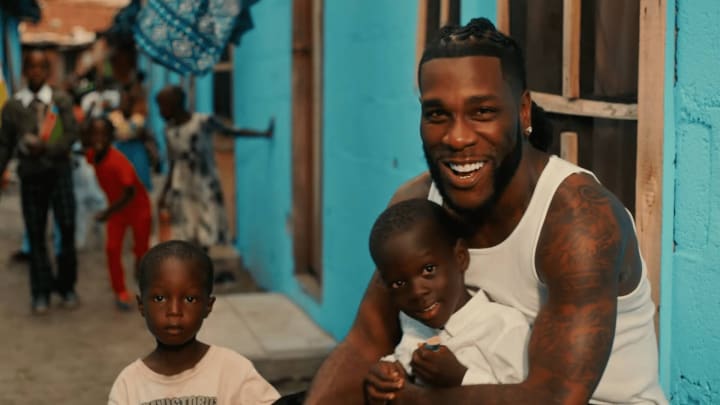 Mohbad: He Drank, Smoked With Evil Men — Pst. Bakare
The Gener­al Overseer of the Citadel Global Community Church, Pastor Tunde Bakare, has reacted to the death of 27-year-old singer and rapper, Promise Ileriolu­wa Aloba, popularly known as MohBad, describing the deceased's choice of association and actions as his undoing.
Bakare spoke in Leicester, United Kingdom (UK) while preaching a sermon to a congregation.
The cleric and politician, who spoke on Day 2 of The Envoy Nation's Anniversary, said the late MohBad associated with evil people while he was alive.
Speaking on the theme, 'Harvest', the former All Progressives Congress (APC) presiden­tial aspirant asked the congregation "How many of you know MohBad? The Nigerian artiste who died at 27? Moh Bad.
"When he was drinking and smoking and associating with evil men, he did not know that the harvest would come so soon and that he would soon be cut down at the prime of youth.
"I am not blaming him, I am just telling you. Is MohBad a good name? Moh Bad?"
But, in response to the cleric's statement, Nollywood actress Tonto Dike warned Pastor Bakare to preach the gospel and leave Mohbad's name out of his ministration.
She wrote: "Dear Pastor Tunde, when your colleagues are caught with their pants down in unholy sexual activities, we never hear your voice, you never speak nor preach about them, it comes to the death of a boy who is old enough to be your last born, you say "HE REAPED THE REWARDS OF HIS ACTIONS" what actions? Please please please KEEP THE SAME ENERGY with your corrupted colleagues as you just did today.
"Preach your gospel and leave Mohbad's name out of your ministration. I don't respect old age. I respect the wisdom of your exhibit at old age."
Movie industry shouldn't be ground for promoting corporate sex work –Kanayo O. Kanayo
Veteran Nollywood actor Kanayo O. Kanayo has emphasised the need for creativity and talent development in the African movie industry rather than being a platform for promoting Brazilian Butt Lift (BBL), corporate sex work, and homosexuality.
The revered thespian asserted that the African movie industry, particularly Nollywood should be a fertile ground for nurturing talents and not a haven for amateurs or individuals pursuing endeavours unrelated to their roles and skills.
In a recent interview on Afia TV, the veteran actor noted that while everyone is welcomed into the movie industry, individuals should ensure they have a genuine passion and calling for acting.
"Nollywood should not be a ground for BBL; bum bum enlargement. Nollywood should not be a ground for people doing runs. Nollywood should not be a ground where people's dollars are stolen in hotels. All these Nollywood girls, it is not a ground for gay or lesbianism.
"It is a ground for creativity. Nollywood is not a ground for learning how to act. Many people come to Nollywood to learn how to act. You are supposed to come to the industry to better and hone your talent. Many girls after hearing Genevieve [Nnaji] is a millionaire, Omatola is a billionaire, would go and borrow wigs and come deceiving themselves.
"We all have different sectors. Everybody is welcome but the fact is, find out whether you have a calling for acting. That your neighbour says you know how to act, doesn't mean you are an actor. You need some element of education to come to Nollywood.
"It doesn't really matter if you studied medicine and you want to act. But for goodness sake, don't come to it because you are struggling; your business stopped booming. Because most people, once their businesses crumble, they join acting. No na. For you to be a medical doctor, you need to have put in seven years. I put in six years to become a lawyer. So, why do you think you would just come and say you want to act?
"These days, you know what happens? If you're a girl, whether you are fine or not. And you have a jeep [SUV], they [filmmakers] will ask you to become an actress because they want to use your car nonstop in that movie and another movie. They will give you one role to play.
"People are bragging about the industry because some want to sell sex, some want to sell their body, some want to do this and so on. And it's not healthy for the industry. But everyone is welcome. But Instagram Stars are the ones who are giving the industry a bad name. And I don't want anybody to join them because they've a little time and they'll fade out."
BBNaija's Venita says romance with lover, Adekunle isn't over
Evicted Big Brother Naija (BBNaija) All Stars housemate and Nollywood actress, Venita Akpofure, has hinted fans of the show that her relationship with colleague, Adekunle may not be over yet.
Venita made this known while expressing her fears about the relationship during the live eviction show on Sunday.
The love birds who were one of the two couples in the 8th edition of BBNaija, parted ways after their romantic dinner on Friday night over a disagreement.
While speaking to Angel about why she was upset, Venita revealed that Adekunle made a joke about her attending his naming ceremony, implying he might not be interested in pursuing a relationship outside the house.
However, while addressing the issue on stage after the show host, Ebuka Obi-Uchendu asked about the future of the relationship, the mother of two said she would still wait for her estranged lover to come out of the house before taking a decision.
Responding to the question, she said: "I don't know. I think I will kind of wait for him to come out. He knows my heart and how I feel.
"I don't like to open up very often, but I'm very afraid. We'll see how it will go."
Also, speaking about her journey on the show, she stated: "To be honest, I didn't stay very long the last time I was in the house. I passed where I expected to reach on the show and I'm happy with the new connections I have."
Soma, Angel and Venita were evicted on Sunday, leaving six housemates, Pere, Cross, Ilebaye, Cee-C, Mercy and Adekunle to fight for the last spot in the Big Brother Naija All Stars final.
Next Sunday's final will see the winner of the ongoing Season 8 edition of the show walk home with the N120 million grand prize.