We are not your problem – Mr Macaroni calls out Nigerian police
The 'Freaky Daddy' took to his Twitter page to vent out over their constant maltreatment of citizens.
Mr Macaroni noted how there is a Nigerian police online and offline.
The activist pointed out how the citizens are not their enemies.
"There is Nigerian Police Online and There is Nigerian Police Offline. But at the end of the day, Police na Still Police. Dear Nigerian Police, the Poeples are not your enemies!!! Stop oppressing us".
Mr Macaroni had lent his voice to the Dei Dei expressway crisis in Abuja.
Male thugs had besieged Abuja airport road, attacking moving cars and people living around the vicinity.
At the time of reporting, it had been confirmed that 4 persons had been killed.
The minister himself confirmed the tragic news as he ordered all markets to be shut down.
Speaking out, Mr Macaroni noted how the citizens were slowly turning the country into a full blown tribal war.
The skitmaker stated that the mishaps going on in the country daily was becoming scary.
Mr Macaroni called on the government, community and religious leaders to take swift action to calm the tension.
He tweeted, "This is sooo scary!! The Government, community and religious leaders must take swift action to calm this tension… God forbid that we have full blown tribal war!! It will do us no good!!! Abeg!!!".
Mr Macaroni had cried out over several threats to his life for not supporting a 'particular presidential candidate'.
The skit maker who earlier stated that he will continue to speak against injustice and oppression in Nigeria took to Twitter to pen down a lengthy note about some threats he had received for not drumming his support for a particular presidential candidate, whose identity he refused to disclose.
Narrating his most recent ordeal, Mr Macaroni revealed that he had received different threats including cyber bullying via different online attacks and tribal propaganda, from some party members and supporters of the certain presidential candidate because they feel he is against their choice.
He wrote:
"I went to visit my mother 2 weeks ago. I was giving out money to some people in the neighborhood as I always do anytime I go home. A woman walked up to me and asked why I am against a particular candidate.. I said I am not against anyone. All I want is for a better country.
And that can only happen when we vote in good leaders. The next thing she said is that I should better watch myself because they know where my people live. I asked if that was a threat and she continued saying all sorts. My sister and manager were with me
Cross Rivers communities get safe drinking water
The Wildlife Conservation Society (WCS) has handed over four boreholes rehabilitated under the Watershed Protection for Safe and Sustainable Water Supply activity to three communities in Cross River States.
The intervention includes two solar-powered boreholes in Aking and Old Netim communities and two hand-pump boreholes in Nsan community, all in Akamkpa local government area of the state, funded by the United States Agency for International Development (USAID)
With these rehabilitated boreholes, residents of the three communities will have reliable access to a safe water supply, reducing the risk of waterborne diseases and improving their overall quality of life.
The Chief of Party of the USAID Watershed Protection for Safe and Sustainable Water Supply project and Deputy Country Director of WCS, Dr. Inaoyom Imong, said the project was achieved by supporting community-driven watershed management and sanitation initiatives and safeguarding water sources through forest ecosystem conservation. "The Wildlife Conservation Society, in collaboration with its implementing partners,
Also, the USAID/Nigeria's Water, Sanitation, and Hygiene (WASH) Advisor in the Economic Growth and Environment Office, Latif-ur Rahman, said "everyone was entitled to the basic social services that include the provision of safe drinking water. ''USAID is partnering with the relevant stakeholders in Cross River State to provide safe and climate-resilient drinking water that would not only provide safe drinking water to the community but would also contribute to the climate adaptation efforts," he said.
According to a report by the Federal Ministry of Water Resources (2020), 49 percent of the population in Cross River does not have access to basic water supply services, while 65 percent lack access to basic sanitation services.
The USAID-supported Watershed Protection for Safe and Sustainable Water Supply activity will provide clean water to about 3,600 community members within the three communities and increase water security and resilience for 71 communities in four LGAs in Cross River State that depend on the Cross River Watershed.
The Watershed Protection for Safe and Sustainable Water Supply activity works in Cross River and Bauchi states and provides access to clean drinking water to 200,000 people in 137 communities.
NEMA begins visit to flood-ravaged communities, victims in Ogun East Tuesday
Following the motion moved by a former Governor of Ogun State, Otunba Gbenga Daniel, on the floor of the Senate on July 5, 2023, the National Emergency Management Agency (NEMA) is set to embark on a visit to victims and communities ravaged by flood in Remo and Ijebu areas of Ogun East Senatorial District.
The tour starts from Ijebu-Ode on Tuesday, August 15 and moves later to Sagamu on Wednesday, August 16, 2023.
A statement on Sunday from the OGD Media Office confirmed that the Federal Government agency had indicated interest to dispatch its monitoring team to intervene in the recent flooding crisis in Ogun East.
The NEMA team is expected to assess the impact of ecological damages and natural disaster that occurred in some local governments across Remo and Ijebu areas of the senatorial district.
This is coming on the heels of the motion moved at a Senate plenary in Abuja by Otunba Daniel, who is the Distinguished Senator representing Ogun East in the National Assembly.
Following the adoption of the said motion, the Senate wrote to the Secretary to the Government of the Federation (SGF), Senator George Akume, and relevant federal agencies to urgently intervene in the flooding crisis and send relief materials to affected victims.
For many constituents in Ogun East, the scheduled visit of NEMA officials is a welcome development and a pointer to the fact that their new Senator is up to the task of effective representation at the Red Chambers.
Facial workouts and peels: A look at red carpet skin care routines
NEW YORK: From facial workouts to laser peels, celebrities will be turning to a range of skincare routines to look their best for the Oscars red carpet on Sunday.
Estheticians, dermatologists and other beauty teams are busy preparing their clients ahead of Hollywood's top ceremony, the culmination of awards season.
Among the regimens celebrities like actor Kerry Washington and comedian Chelsea Handler apply is FaceGym, which describes itself as "the home of facial fitness."
"We're founded on the idea that just like going to the gym to work out your body and transform your body, you can do the same with your face and the 40-plus muscles we have in our face," FaceGym coach and trainer Gianna Graham told Reuters at one of the brand's New York studios.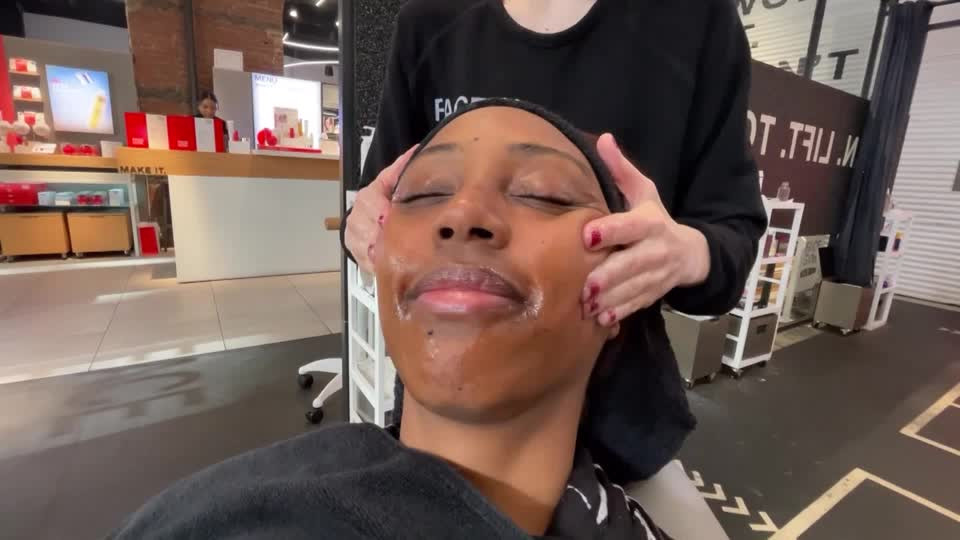 Behind her, a trainer carefully massaged, rolled a ball and used an electric muscle stimulation device on a client.
"It's reaching places of the face that our hands cannot reach, so it's going to work out the micro muscles as well as the regular muscles of the face," Graham said.
"You're going to have more hydration and smoothness under the skin. Darkness under the eyes will dissipate. And overall, the lift is really what (celebrities) like to see. That sculpt is really great for (the) camera."
Dermatology office Weiser Skin offers the popular Hollywood Laser Peel, in which liquid carbon is applied.
"It's a great option for immediately before a red carpet event," dermatologist Dr. Jessica Weiser, who is tight-lipped about her celebrity clients, said while demonstrating the procedure.
"When we fire the laser at it, the carbon will come off and it will pull a dead skin cell layer with it. And what that does is it accomplishes the effects of a chemical peel without actual and any downtime, redness or peeling effect," Weiser said.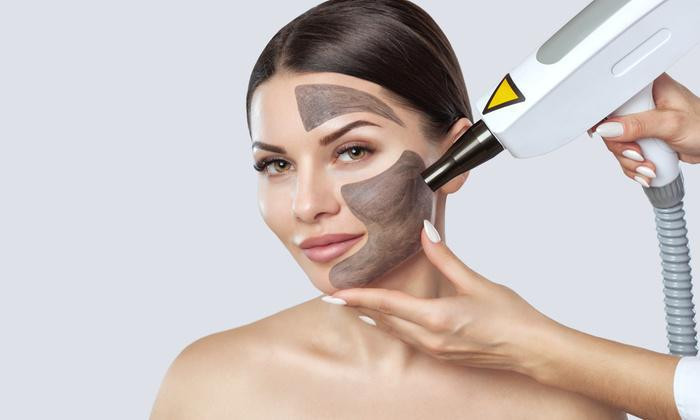 Los Angeles-based celebrity aesthetician Bianca Edwards, who once gave boxer Floyd Mayweather $5,000 facials, says she sees clients twice in the week before a major event.
"I would want to bring them in and do something like this first," she told Reuters while performing a Beauty Peel facial to remove dead skin.
"And then maybe 48 to 72 hours prior to the actual Oscar I would bring them back in just for another quick little mini facial. I would probably do some microcurrent on them. That's going to help plump, lift. It's going to get them like a 72-hour facelift," she said.
Edwards uses her beauty tool, Ice Dice, to massage the skin.
"These are stainless steel pattern tubes that are filled with glycerin to hold their temperature and to mimic ice on the client's skin," she said. "I like for my clients to walk out looking like a glazed donut."