Lady says as she recounts lovely experience with husband
A young woman has taken to Twitter to recount her experience with her husband after he lost his job one month into their marriage.
The Twitter user, identified as @adaratheexploer, in a series of tweets, said when her husband was fired at his place of employment, he was scared that she would dump him because he could no longer provide for their family but she stood by him and became the breadwinner without complaining.
She said after her husband got back on his feet and was financially stable, he fulfilled all the promises he made to her because she was loyal to him.
Speaking from her experience, the young woman asserted that a man who loves his wife would never forget how she supported him during his trying times.
Read the full thread below,
"One month after we got married, my husband was fired from his job. We were newly married. Wedding was debt free & we used the money we got in gifts to pay down student loans. That left us with a whopping $1500 in our accounts between the two of us. $1000 in mine and $500 in his.
Fired with $500 in his bank account. That left me with $1000 in mine but I still had a biweekly paycheck because I was working. I will never forget the day he was let go. It was not like a usual day. He barely spoke to me all day and in the afternoon he texted. We have a rule – No important things are discussed by text (that's another post for another day) but I will never forget the text "hey babe, we need to talk and it's not a text conversation. Can I call you right now?" I knew this was serious so I excused myself to talk I called him.
Before I could utter a hello he broke down & told me he got fired out of nowhere. He kept saying "I don't know what I'll do if you leave. Give me time to find another job & provide". I had never seen him so afraid. He kept begging me to come home and that he would figure it out
I was baffled because leaving had never even crossed my mind! In my mind as soon as I heard the "fired" I started calculating how much overtime I could swing to carry us and our church mortgage. Oh yeah, my husband pastors a church. The whole idea that pastors steal money is wild.
We were paying several of our church's bills. Because that's what you do when there's a need. Anyway, I told my manager I had an emergency at home and left. I came home to him crying & I realized this deeply hurt him because he was used to providing and always had done so.
Now a month later that was being snatched and things were about to get shaky. We would struggle a bit. However, never in my mind did I think about leaving. In fact, I got another job. For better or worse was imprinted on my soul. So we had dinner that night.
We didn't have a kitchen table so we sat on our pull out couch and ate Wendy's. He said "babe, I know it doesn't seem like it right now but we can come back from this. I just need a little time. Please just give me time. To which my question was obvious – how much time.
He said he didn't know but he gave me his word that it would happen and my dream of being a stay home wife would happen. Dreams are funny little things. They require work to become reality. And that's what we did. We worked together. And I never once spoke down to him.
He just needed time and for me to trust. Fast forward, everything he promised, he made good on. The moral of this is that a man who loves his woman never forgets how she was there when he lost everything. When he is in the position to, he will later give her everything and more."
See below,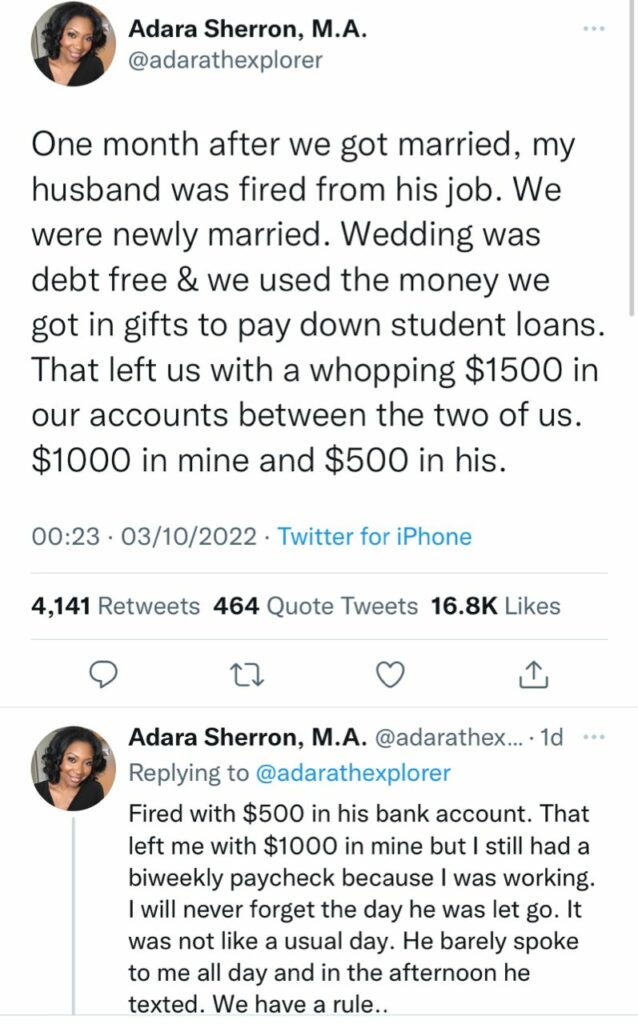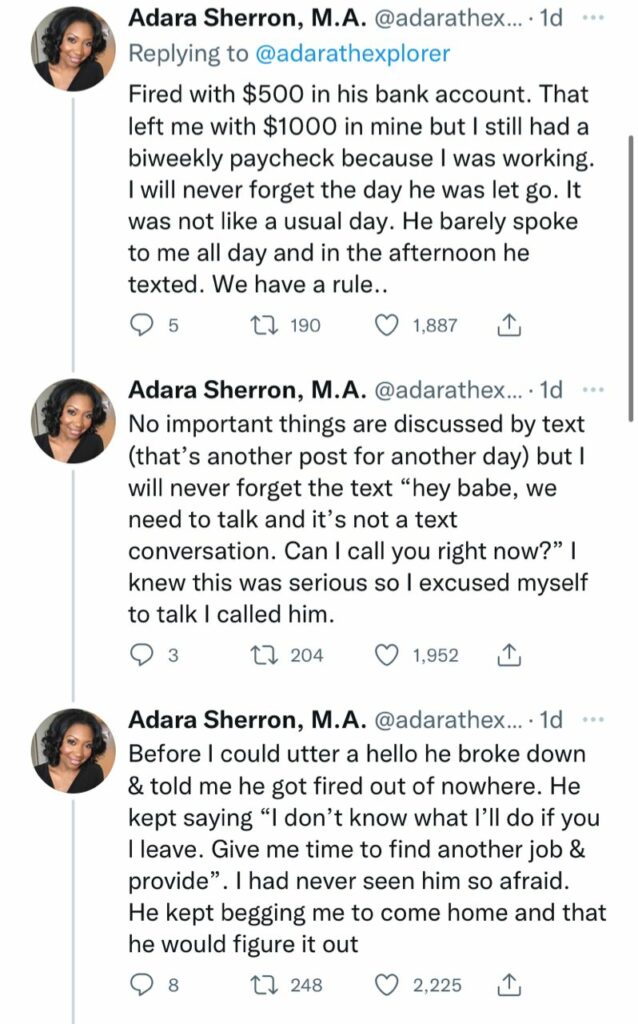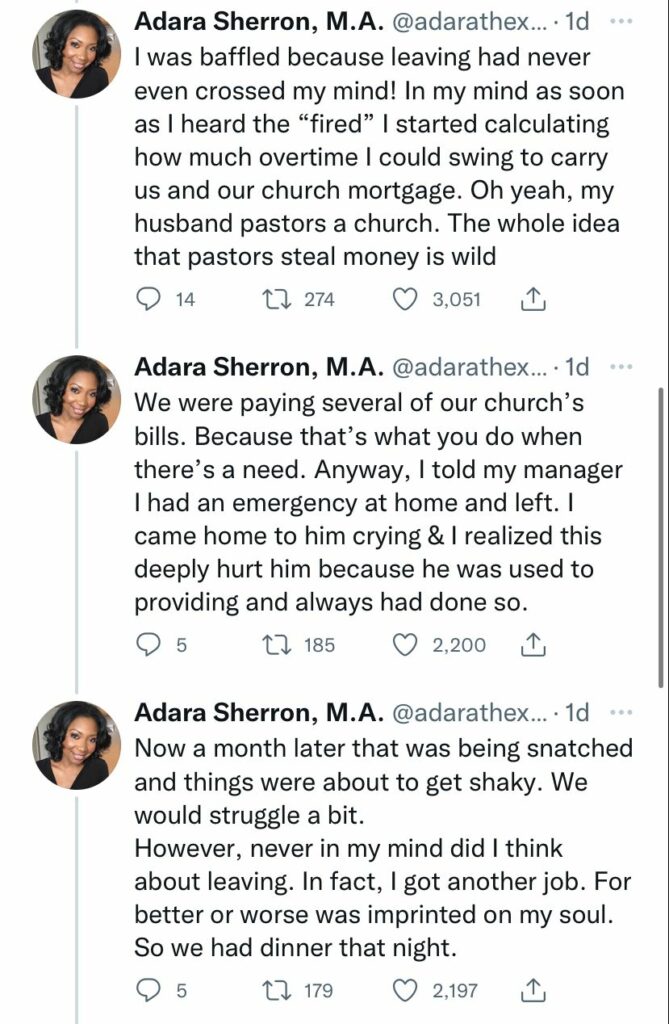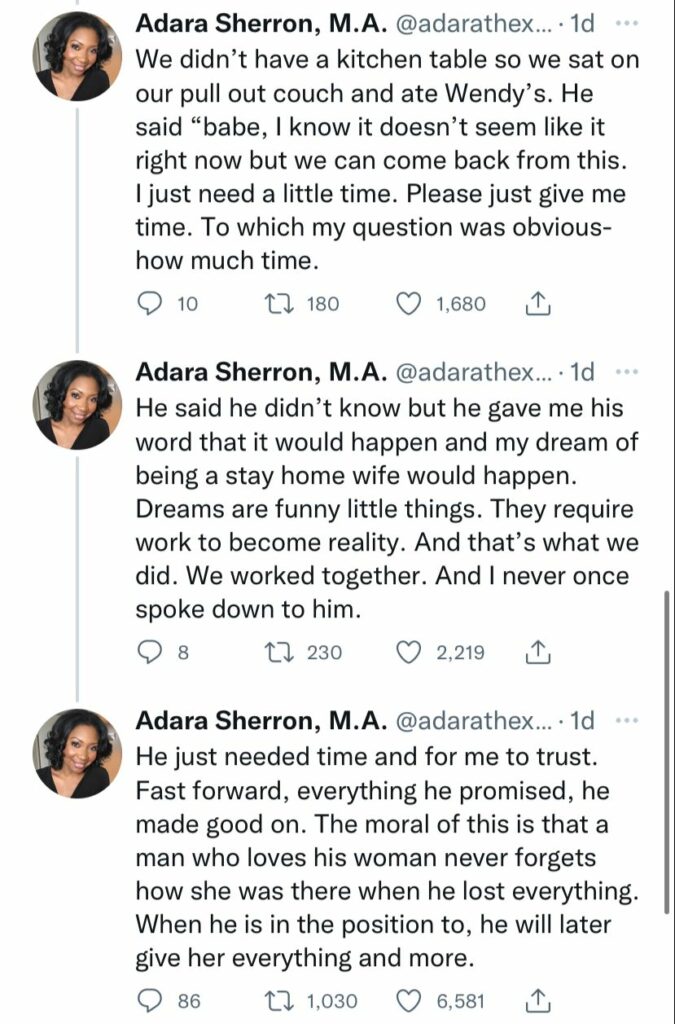 'Late Alaafin's Estranged Wife Flirts' With Portable Amidst Dating Rumours
Queen Damilola, the estranged wife of the late Alaafin of Oyo, has fuelled more dating talks with Nigerian singer, Portable.
media reports that this comes amidst rumours that Dami, who was banned from returning to the palace after the death of Oba Adeyemi, is in a romantic relationship with the 'Zazoo' crooner.
Although the duo have been silent about the speculations but a check on their Instagram pages shows how they both expressed love to each other at different times in the comment section.
Portable and the Alaafin's 'runaway wife' also referred to each other as king and queen alongside a series of love emojis.
From pizza delivery boy to Britain's youngest billionaire
Ben Francis was born on June 4, 1992, in Worcestershire, England.
From an early age, he had a keen interest in computers.
While attending university, Ben worked part-time at Pizza Hut, earning $5 an hour.
Passionate about fitness and eager to create something of his own, Ben began making fitnesswear in his parents' garage.
Little did he know that this humble beginning would pave the way for Gymshark's incredible success.
Ben envisioned Gymshark as the UK's answer to Nike and Adidas.
He launched the Gymshark website in 2011 during his time as a 19-year-old student at Aston University in Birmingham.
Combining his love for technology and fitness, Ben created a series of fitness websites for fun.
The shift from drop shipping supplements to manufacturing clothes happened spontaneously.
Ben and his friend Lewis Morgan recognized a gap in the market for well-fitting and stylish gymwear.
Determined to fill this void, they decided to create their own line of fitnesswear.
Leveraging the sewing skills of his mother and grandmother, Ben learned the basics watching YouTube.
He collaborated with a local screen printer to bring Gymshark's fitnesswear to life.
In 2012, Gymshark was officially incorporated, with Lewis Morgan as a co-founder.
A major turning point for Gymshark occurred in 2014 at the Bodypower Expo in Birmingham.
Ben invited popular fitness YouTubers to join them, unknowingly tapping into the power of influencer marketing.
The brand gained significant traction, propelling Gymshark's growth.
Ben's decision to drop out of college and focus on Gymshark was a difficult one because he was the first person in his family to attend college.
However, with consistent revenue and unwavering support from his parents, Ben took the leap, which accelerated Gymshark's growth.
Even amid the challenges of the pandemic, Gymshark thrived as an exclusively online business.
While brick-and-mortar stores faced closures, people embraced home workouts, driving sales for Gymshark.
In 2020, Gymshark's revenue surged by 58%, surpassing half a billion dollars.
Ben believed Gymshark's ability to connect with consumers personally through influencer partnerships and digital fitness communities gave them an advantage.
The pandemic accelerated trends such as home workouts and sustainability, which Gymshark readily embraced.
In 2020, General Atlantic recognized Gymshark's potential and acquired a 21% stake in the company.
The deal valued Gymshark at over $1 billion, making it one of the few British unicorns without prior external investment.
Ben Francis, with a 70% stake, neared billionaire status.
Ben Francis's story is a testament to the power of passion, dedication, and embracing opportunities.
From a young student working at Pizza Hut to the CEO of a billion-dollar company, Ben's journey is an inspiration to entrepreneurs and dreamers alike.
I'm giving out my diamond wedding ring – Sina Rambo's wife, Heidi confirms divorce
Heidi Korth, wife of Sina Rambo, a son of Governor Ademola Adeleke of Osun State, has confirmed her divorce from the singer.
Recommended Article
She made the confirmation in a video shared via her Instastory where she revealed her intention to give away her diamond wedding ring to any couple who are planning to get married.
The mother of one said, "This is my wedding ring. And since I'm now officially divorced, I want to give it out to someone who is getting married.
"So, if you are getting married anytime soon, because it's actually diamond and it's actually really cute. So, if you are getting married anytime soon and you need a nice ring, I mean, hit me up, just send a DM and send a picture of your wedding invitation card and I will send this over to you."
DAILY POST recalls that a few months ago, Korth accused Sina Rambo of domestic violence and being a deadbeat father to their daughter.
She declared that she was done with the marriage while alleging that the singer owed her thousands of dollars.