"He's cried his eyes out" – Reactions as video of Davido with 'visibly red and puffy eyes' surfaces (Watch)
Popular Nigerian singer, David Adeleke, better known as Davido, has reportedly been spotted in public for the first time since the death of his son, Ifeanyi.
A video currently making the rounds online showed the bereaved singer, who lost his 3-year-old son to the cold hands of death on Monday, October 31, getting his hair cut.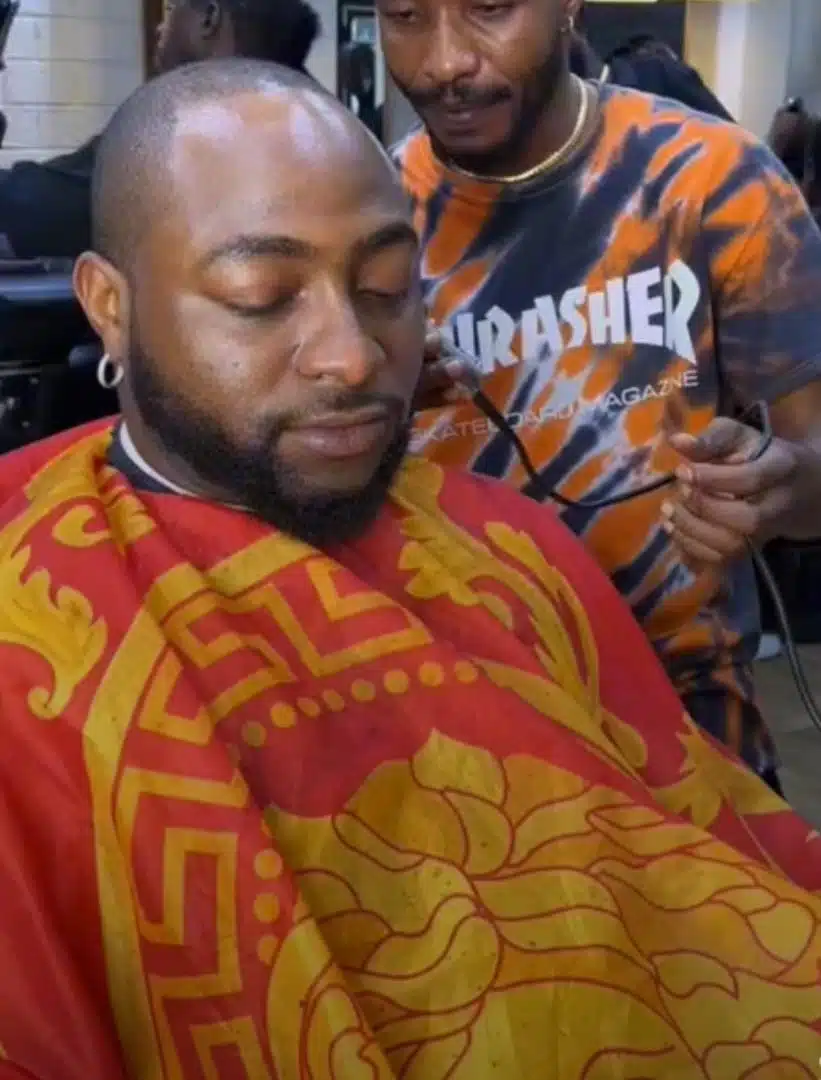 The video, which has stirred emotions from his fans and followers, showed the singer with visibly red and puffy eyes.
Since the death of Ifeanyi, Davido and his fiancée, Chioma, have been off social media, and the singer's music festival that was supposed to take place on Friday, November 18, has been postponed until 2023.
The singer's management announced the new date in an Instagram post on Wednesday, November 11, describing the decision to postpone the much-anticipated festival as hard but necessary.
The statement read,
"We have made the difficult but necessary decision to postpone A.W.A.Y Festival until Saturday, November 18, 2023. To all ticket buyers, your tickets will be honored for the 2023 date. We understand that you must be disappointed but we promise to come back with a bigger and better show. Thank you for understanding and we look forward to seeing you all in the near future.
– Management
Watch the video below,
See some comments as you scroll,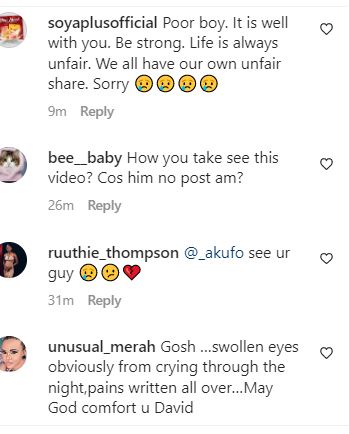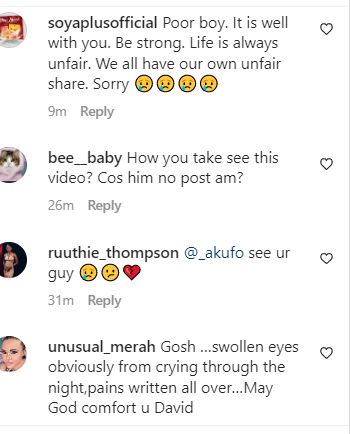 Ex-dance-hall singer, Cynthia Morgan, opens up on how she became a Prophet
Cynthia Morgan ditches lifelong Grammy dream to become a prophetess
Cynthia Morgan, now known as Madrina has finally given up her lifelong dream of winning a Grammy award, to become a prophetess.
The Nigerian dance-hall singer shared in a recent post that she was born a prophetess but her family disputed it.
According to her, being Born into a Jehova witness home was a different ball game as there were no beliefs about prophets' existence.
Cynthia revealed that he struggled with her gift until she was 25, and that was when she realized she was going nowhere.
She wrote:
"I WAS BORN A PROPHET. BUT WAS BORN INTO A JEHOVAH WITNESS HOME. AND THEIR BELIEVE IS THAT JESUS WAS THE LAST PROPHET SO THEY DON'T BELIEVE THERE WILL BE PROPHETS TILL THE 2ND COMING OF JESUS CHRIST. THIS WAS ALSO MY BELIEVE AT THE TIME. SO I KEPT MY GIFT TO MYSELF. ONLY MY IMMEDIATE FAMILY KNEW ABOUT IT.
AT 16 I WENT INTO MUSIC THINKING MY GIFT OF PROPHECY WAS A FLUKE THINKING IT WILL STOP. AT 251 REALIZED IT WASN'T GOING ANYWHERE. I STRUGGLED WITH GOD BEGGING HIM I HAD TO WIN A GRAMMY BEFORE I ACCEPT MY CALLING PROPER.
SO FAR I HAVE REALIZED I AM WASTING MY TIME. THIS IS ONE OF THE MAJOR REASONS I WITHDREW FROM THE PUBLIC EYE."
BBNaija's Level Up housemates receive rousing welcome in South Africa (Video)
Big Brother Naija Level Up housemates have finally landed in South Africa.
TheHeute news reported earlier that the housemates were set to storm South Africa courtesy of Pepsi.
In an update to it, the housemates have finally arrived the country.
As expected, they were all treated to a rousing welcome by their individual South African fans.
The likes of Beauty Tukura, Sheggz, and Phyna received royal welcome.
The Abandoned Village – Sand Invasion
The housemates are said to spend few days in the country as they relax and catch up on fun moments.
Chichi reveals why she doesn't fly economy
Earlier on,TheHeute news reported that Chichi had explained why she rejected flying economy class with her colleagues.
The housemates who were on a sponsored trip to South Africa by Pepsi, had all housemates on Economy except for Beauty and Chichi.
Explaining why she didn't fly economy class with the rest, Chichi stated that she isn't used to it.
According to her, this isn't about her being proud or anything, but she doesn't fly economy.
She said,
"I can't remember the last time I flew Economy. This is not about me being proud or anything. We all had economy class and I wanted to change to business class or upgrade to business class and it was quite stressful. But, I did it anyways".
This isn't surprising for fans and lovers of Chichi, as she earlier revealed that she doesn't charge less than 20m for brand endorsement.
I would love to act and produce Nollywood movies – Wizkid (Video)
In a recent statement, award-winning Nigerian singer, Ayodeji Ibrahim Balogun professionally known as Wizkid expressed his desire to act and produce a Nollywood movie.
Wizkid made this known during an interview on the show "KI$$ Hype" hosted by media personality Tinea Taylor while stating that he is a big man of Nollywood.
While on the show, Wizkid who recently releases his 5th studio, More Love, Less Ego, was asked what would he have been doing apart from being a singer, responding, the "Essence" crooner said that he has never seen himself do anything else but music noting that it's hard for him to do something else.
Speaking further, Wizkid goes extreme as he uttered that in future he would definitely love to do fashion and movies and someday. He said he sees himself designing clothes sneakers, just dope cool shit..
The Grammy award winner speak big about the Nollywood, the Nigerian movie industry as he tagged himself as proper big fan of Nollywood.
Wizkid in his words said that he doesn't known if he would ever act in Nollywood because he did not sees himself as a funny person adding that it requires special skills and talent to be a Nollywood actor.
The singer admitted that Nollywood is a special industry and producing a movie is something he would love to do.
Also, Wizkid while speaking with GQ France said Love should be the greatest religion in the world.
He wrote; "For Made in Lagos, I wanted people to know where I come from and who I am. With More Love, Less Ego, I want to share a message of love and let people vibrate. Love should be the greatest religion in the world. I think everyone can love each other, for real. My message is "Do love each other and take care of your neighbor."