Dallas International Yoruba Movie Awards recognises Lateef Adedimeji for his role in Ayinla (Pix)
The prestigious Dallas International Yoruba Movies Awards (DIYMA) has bestowed the special "award of excellence" on the multi-talented and cross-over actor Lateef Adedimeji for his outstanding performance in the movie "Ayinla".
Mr and Mrs Kogberegbe, the CEOs of DIYMA, presented the award on Wednesday, 25th January 2023, during a "Meet & Greet" event organised in honour of the celebrity couple- Lateef and Adebimpe Adedimeji in Dallas, Texas, United States of America.
According to the organisers of the awards, "DIYMA recognises outstanding crafts and celebrates same as the opportunity presents itself. The interpretation and representation of late Ayinla Omowura (eegunmogaji) in the eponymous musical film presents a rare nostalgic experience that only the professionalism of Lateef and Dr Tunde Kelani can offer."
Speaking further, the CEOs challenged the Yoruba indigenous filmmakers to do more in promoting the indigenous language film because language is critical to cultural identity. "On our part, we shall continue to support the Yoruba film industry in our little way. We believe strongly in the industry. We understand that promoting our language is key to preserving our culture. And our culture is the only undisputable commodity we can sell to the world's admiration."
In his remark, Lateef Adedimeji expressed his happiness for the harvest of awards that "Ayinla" is attracting months after it was released. "I am proud and happy that 'Ayinla" keeps getting the recognition and the accolades that it deserves. Thank you so much, Dallas International Yoruba Movie Awards (DIYMA). God bless you. Okay, guys, let us keep working; more to come", he said. Adedimeji Lateef will be officially honoured at the DIYMA award night, set to take place on 25th June 2023 in Lagos, Nigeria.
Directed by the foremost cinematographer in Africa, Tunde Kelani, "Ayinla"- an eponymous musical genre film on the late Apala musician, Ayinla Omowura, was produced by Jade Osiberu and grossed 92 million naira from the cinema exhibition only.
The DIYMA awards, now in its third edition, celebrate the outstanding performances of actors, producers, and filmmakers in the Yoruba movie industry and provide a platform for recognition and growth. This year, DIYMA is proud to announce an increase in cash prizes, with winners receiving between N100,000 Naira and N300,000 Naira, depending on the category.
DIYMA invites producers, actors, and filmmakers to submit their movies for consideration before the closing date of 27th February 2023. Eligible movies for this award must have only been uploaded on YouTube in 2022.
For more information on the DIYMA awards, please stay glued to our Instagram page @officialdiymaawards.
Facial workouts and peels: A look at red carpet skin care routines
NEW YORK: From facial workouts to laser peels, celebrities will be turning to a range of skincare routines to look their best for the Oscars red carpet on Sunday.
Estheticians, dermatologists and other beauty teams are busy preparing their clients ahead of Hollywood's top ceremony, the culmination of awards season.
Among the regimens celebrities like actor Kerry Washington and comedian Chelsea Handler apply is FaceGym, which describes itself as "the home of facial fitness."
"We're founded on the idea that just like going to the gym to work out your body and transform your body, you can do the same with your face and the 40-plus muscles we have in our face," FaceGym coach and trainer Gianna Graham told Reuters at one of the brand's New York studios.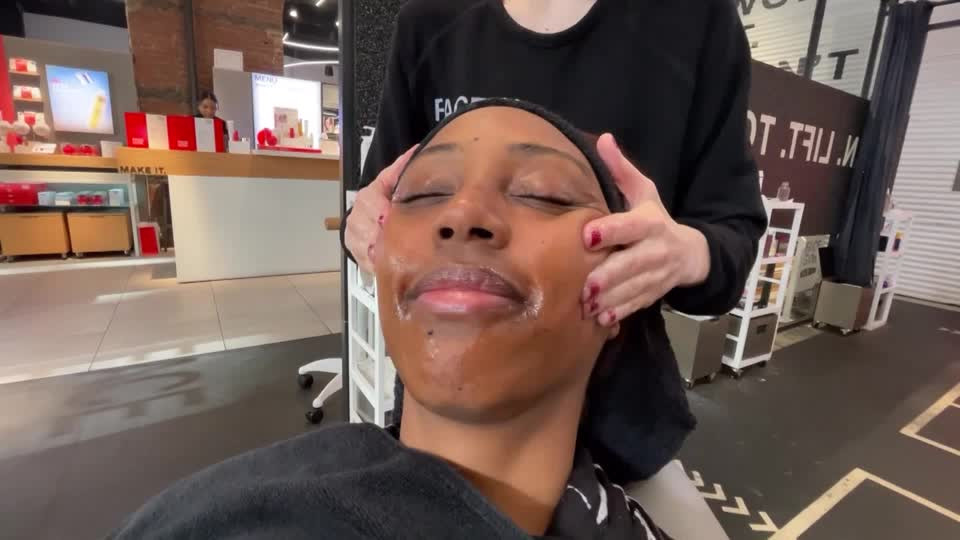 Behind her, a trainer carefully massaged, rolled a ball and used an electric muscle stimulation device on a client.
"It's reaching places of the face that our hands cannot reach, so it's going to work out the micro muscles as well as the regular muscles of the face," Graham said.
"You're going to have more hydration and smoothness under the skin. Darkness under the eyes will dissipate. And overall, the lift is really what (celebrities) like to see. That sculpt is really great for (the) camera."
Dermatology office Weiser Skin offers the popular Hollywood Laser Peel, in which liquid carbon is applied.
"It's a great option for immediately before a red carpet event," dermatologist Dr. Jessica Weiser, who is tight-lipped about her celebrity clients, said while demonstrating the procedure.
"When we fire the laser at it, the carbon will come off and it will pull a dead skin cell layer with it. And what that does is it accomplishes the effects of a chemical peel without actual and any downtime, redness or peeling effect," Weiser said.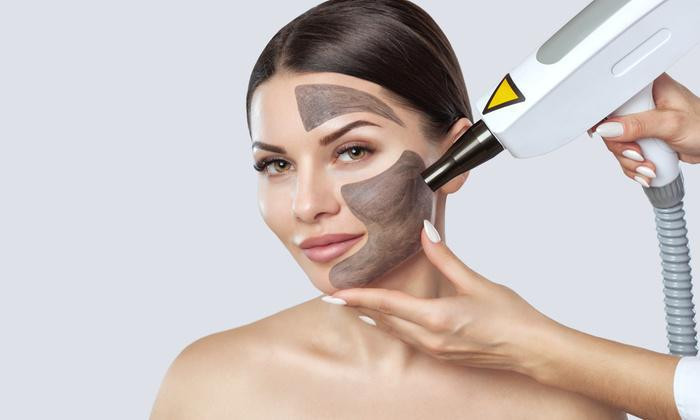 Los Angeles-based celebrity aesthetician Bianca Edwards, who once gave boxer Floyd Mayweather $5,000 facials, says she sees clients twice in the week before a major event.
"I would want to bring them in and do something like this first," she told Reuters while performing a Beauty Peel facial to remove dead skin.
"And then maybe 48 to 72 hours prior to the actual Oscar I would bring them back in just for another quick little mini facial. I would probably do some microcurrent on them. That's going to help plump, lift. It's going to get them like a 72-hour facelift," she said.
Edwards uses her beauty tool, Ice Dice, to massage the skin.
"These are stainless steel pattern tubes that are filled with glycerin to hold their temperature and to mimic ice on the client's skin," she said. "I like for my clients to walk out looking like a glazed donut."
Two years after, Bill Gates finds love again
Bill Gates, the US billionaire businessman and co-founder of Microsoft, has reportedly found love again — after staying divorced for more than a year.
According to Daily Mail, the businessman, 67, is now in a romantic relationship with Paula Hurd, the widow of Mark Hurd, the former Oracle co-CEO, who died in 2019.
Gates and Paula are said to be longtime tennis fans. They are also said to have been seen attending the same tournaments over the years.
The pair were said to have been seen last month at the Australian Open in Melbourne and in Sydney.
"They're inseparable," a friend of the couple was quoted to have said.
"They've been together over a year and she's always described as a "mystery woman," but it's no mystery to their inner circle that they're in a romantic relationship."
Paula, 60, and her late husband, who died of cancer, share two daughters together.
Advertisement
The widow, who was a former tech executive, is now an event planner and organizer, and philanthropist.
Gates and Melinda announced their divorce in May 2021 — after 34 years together, and 27 years of marriage.
They tied the knot in 1994 after dating for 7 years and share three children together — Jennifer and Phoebe, their two daughters, and a son Rory.
The billionaire also said he is still on good terms with his ex-wife while admitting his "grieve" over their divorce.
Advertisement
"We have a super important, complex, close relationship where we've chosen to work together. And I'm very happy that we get to work together. I'm also grieving the same way she is," he had said.
In November, there were reports that Melinda is dating Jon Du Pre, the former Fox News reporter.
Don't come to Lekki, Sango – Portable warns TG Omori
Controversial Nigerian singer Habeeb Okikiola, a.k.a Portable, has warned popular music director and cinematographer ThankGod Omori Smith, better known as TG Omori or Boy Director, not to visit the Lekki area of Lagos State or Sango for his own safety.
This is coming after Omori, on Tuesday, gave in to the Portable demands to shoot his video after constant attacks on social media.
TG Omori told Portable to send a song so that he would do the video, but he's yet to disclose whether it would be free of charge or he will discount the $50k fee.
Following the proposal, the duo launched an Instagram live session. Portable, who expressed dissatisfaction at TG Omori's expensive charges, queried the director for not loving him again as he begged for his assistance.
He then jokingly threatened the music director not to visit Lekki or Sango for his own safety because there would be a fight if they met.
The Zazuu star wondered why the director was giving him attitude and stated that he should have continued with his offensive behaviour and seen what would have happened.
In response, TG Omori said it wasn't personal, that he was only chasing after money before any other thing.
Recall that Omori had demanded $50k (over N22 million) for a video shoot from Portable earlier last month, which infuriated the "Zazu Zeh" crooner, who enquired whether the director produced videos for ghosts.